In the heart of Vienna
The Guesthouse Vienna revels in its brilliant city centre location right behind the Opera and the famous Albertina. It's the perfect starting point for strollers and bon vivants. Take a walk through the immediate environs and you'll find practically every street and lane is bursting with exquisite goods and surprising insights into Vienna past and present. Our boutique city centre hotel is the best place from which to discover, stroll around and get to grips with Vienna.
Arrival
If you travel by car we suggest to park at valet parking Neuer Markt, just a 2 minutes walk from The Guesthouse Vienna. For our hotelguests we offer a private parking service including a reduced parking fee. We will park the car for you and bring it back to the hotel before your departure in order to guarantee stress-free travelling.

We also offer an airport pickup service. The driver will be waiting for you at the infopoint in the arrivals hall at the airport with a name tag and takes you to our hotel for a fixed price of EUR 59,- (E-Class) or EUR 84,- (Minivan). In the car , you will be provided refreshing still mineralwater and charging devices for your phone. To proceed with the booking we would please ask you for your exact flight details (arrival time and flight number) and a phone number, where the driver can reach you, if necessary.
Limousine
For those who prefer to travel in style we've got something very special! Our Mercedes limousine is a 250 S Class and was registered for the first time in 1967. Being an oldtimer expert and enthusiast, our general manager Manfred Stallmajer found this gem and smoothly brought it back to life. The car is in original condition like when it was bought in the 70s.
Get the incredible feeling of driving in a cosy living room - due to the super soft and comfy seats. Back then, this car was upper class - and still is today.
Our Mercedes is available from April - October for up to 4 persons and can only be let with chauffeur service:
Airport - Vienna EUR 85,-
Vienna - Airport EUR 85,-
City Tour 1h EUR 95,-
Please book your ride at the front desk, via office@theguesthouse.at or telephone (due to availability and request, after confirmation).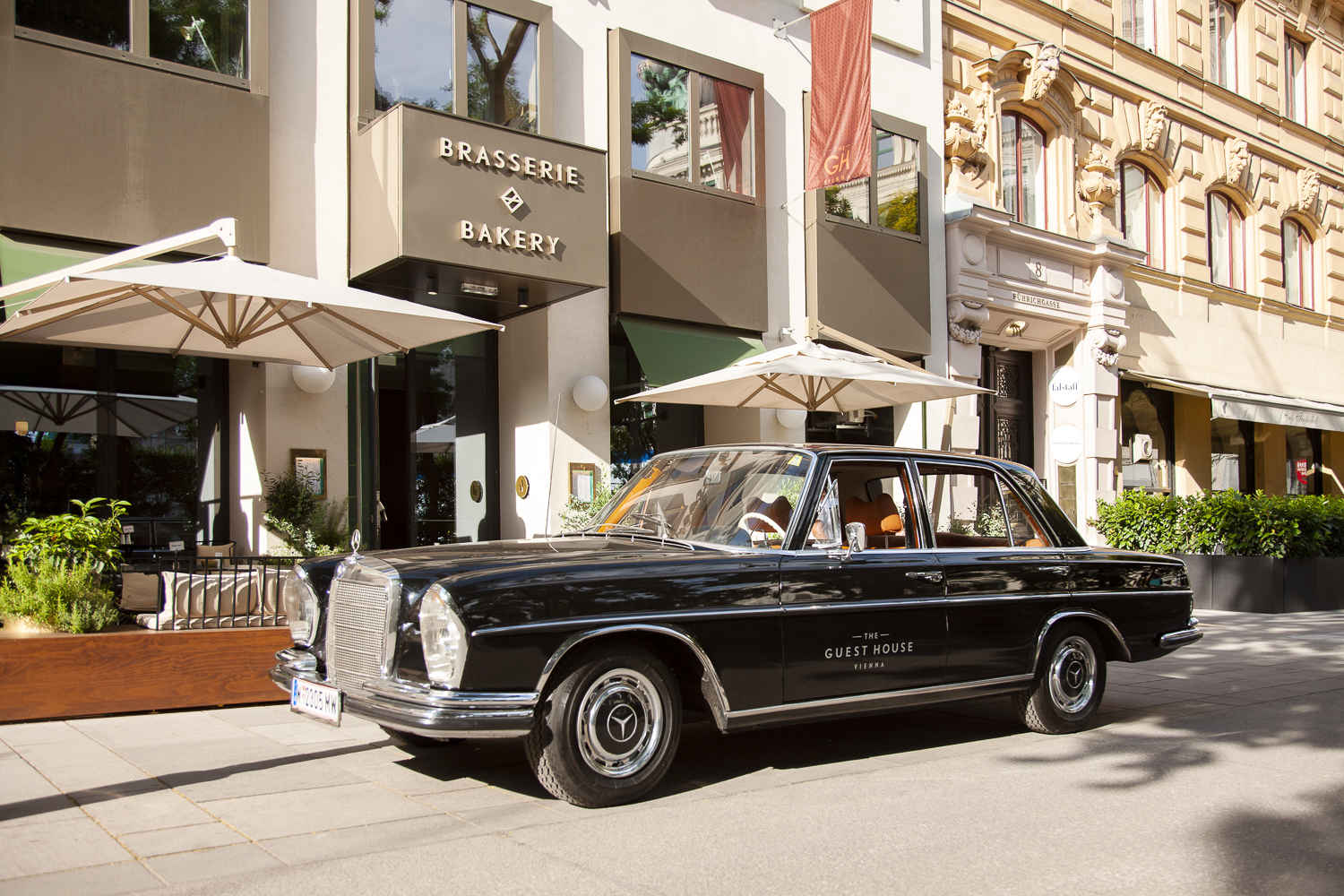 our neighbourhood
You will find us in the very heart of Vienna's old city centre, there's something to explore on every corner. Apart fromt hat, we've listed some hidden gems for you which can't be found in every travel guide.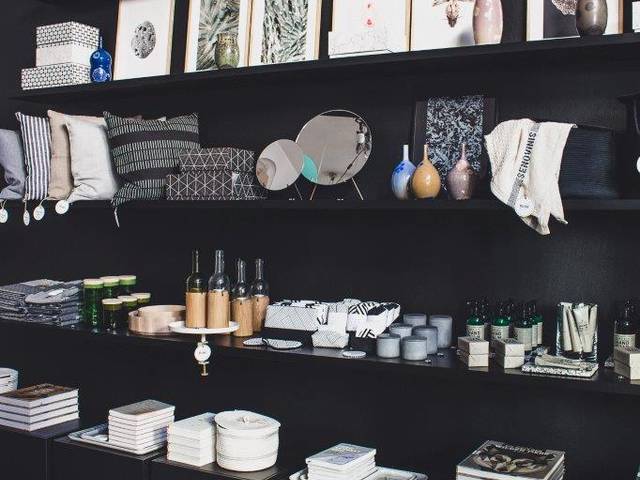 Die Sellerie
In their charming showroom "Die Sellerie" at Spittelberg in Vienna, the designers Patrick Bauer and Georg Leditzky curate and develop with great attention to detail a timeless and unique collection of selected home accessories, paper goods, ceramics and fine art prints from European manufacturers.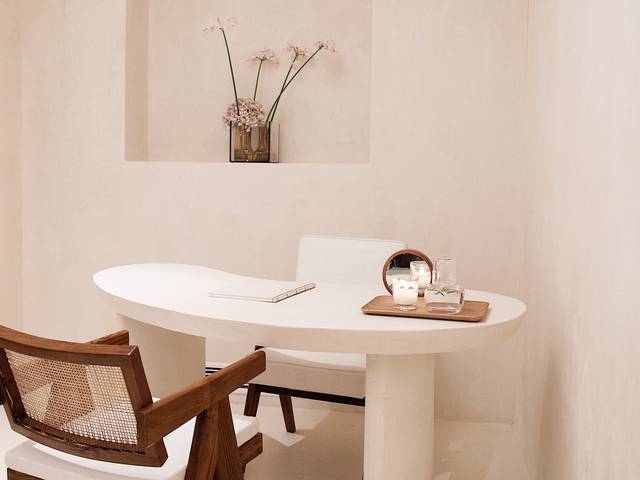 Real Beauty
True beauty is not superficial. Neither are the treatments at Vienna's most stylish beauty salon where you can experience beauty treatments as they should be - targeted, relaxed and lasting. With the latest technology for skin care and hair removal, the professional team accompanuies you on the way to a clear, healthy and rejuvenated complexion.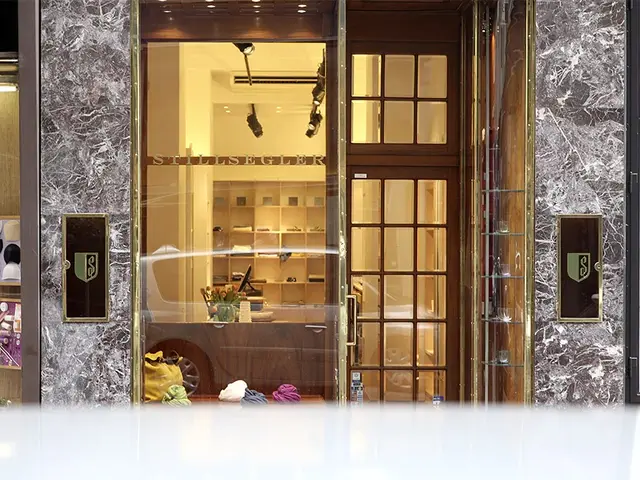 Stillsegler
Some residential and fashion accessories of this shop in Spiegelgasse 13 reflect centuries-old traditions of solid craftsmanship. In a world of high technology, it becomes quite pleasant to be confronted with age-related quality demands.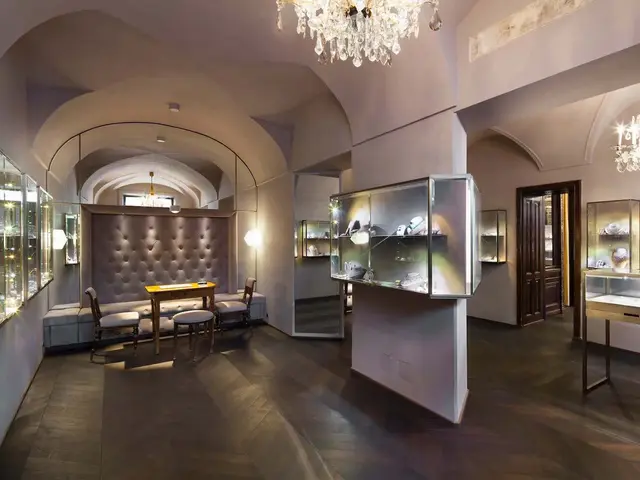 Juwelier Köchert
The jeweler of the emperors has been an ambassador of love for more than 200 years, because there is hardly a better "language of love" than individual handmade jewellery with fine gemstones. As early as 1849, Jacob H. Köchert became the personal jeweler of Emperor Franz Joseph as K. and K. Kammerjuwelier. Sisis famous diamant stars come from the studio of the Köchert company, which is still located on the first floor of the company building on Neuer Markt. Today, as at that time, the customer is an emperor at Köchert.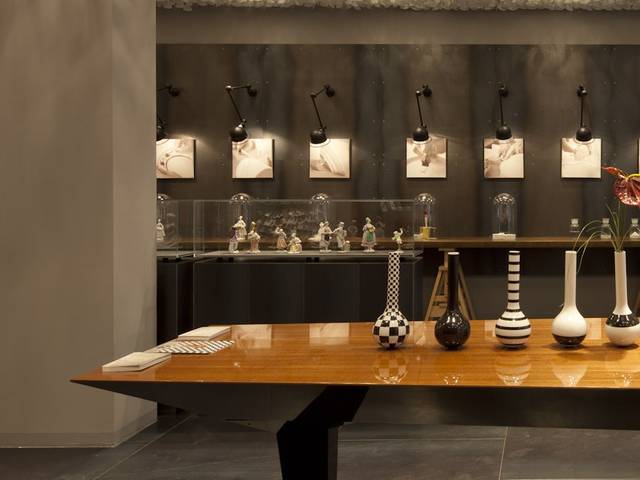 Porcelain Manufactory Augarten
The Viennese Porcelain Manufactory was founded in 1718 and is the second oldest manufactory in Europe. As it was in the past, the "white gold" from Vienna has been lovingly moulded and shaped, glazed and painted by hand, by people who are experts in their respective crafts and thus ensure that each and every single item is unique.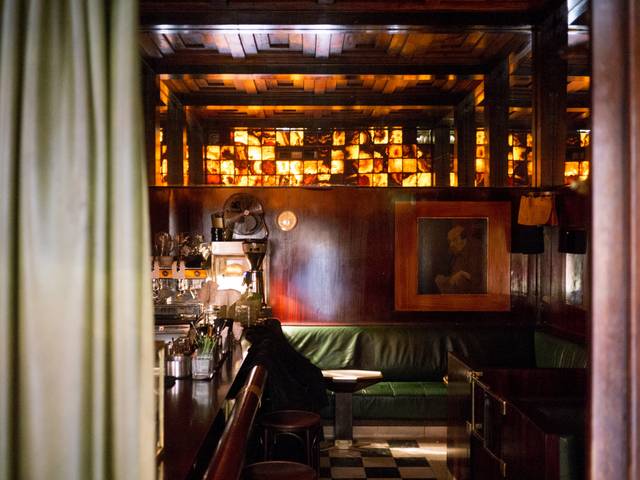 loos american bar
Adolf Loos was an architectural pioneer. What many people do not know is that the Loos Bar portrays a wonderful exception to the oeuvre of the visionary, for he primarly built villas. Who is really able to sip on a White Russian or a Martini in a bar that is protected as historical monument? The guests of Loos Bar. The charm of the atmosphere, the music and the drinks make Loos Bar one of the first stops for bohemians, stars and barflies.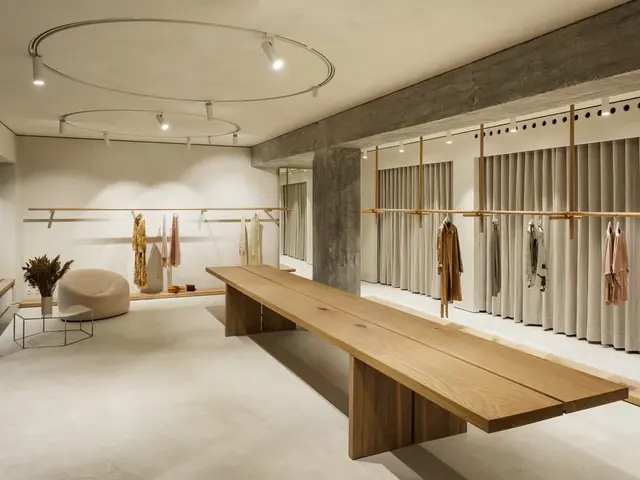 nehera concept store
NEHERA opened its first boutique store - only a stonethrow away from the Guesthouse Vienna. A place that embodies the brand's philosophy. Timeless design, extraordinary quality paried with functional comfort. True to its cosmopolitan heritage, the store opened the flagshipstore in the city of Vienna. Located at Bauernmarkt 8, 1010 Wien, the NEHERA store is designed to create an intimate and elegant fashion experience.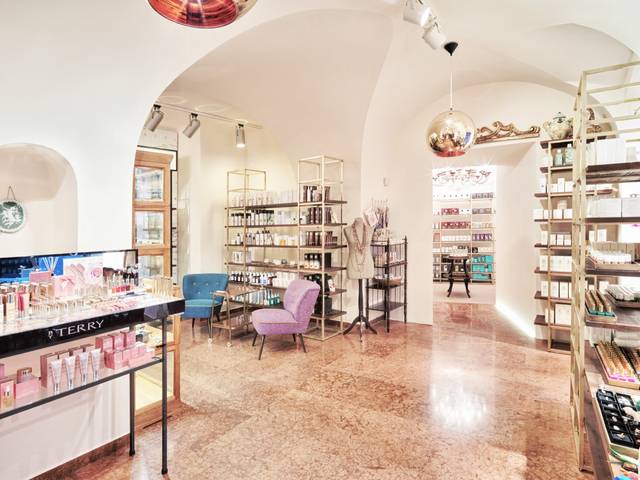 kussmund
According to the Kussmund team, "the difference between ordinary and extraordinary is that little extra". From the selection of the brands, to the shop design, the wonderful concept exudes love of detail. Those who want to discover speciality beauty products, among them a fine selection of Austrian treats, are in the right place here. Everything is produces with great respect for people and nature. The shop is a fragrance universe - scented candles, bath oils and many accessories can be found here.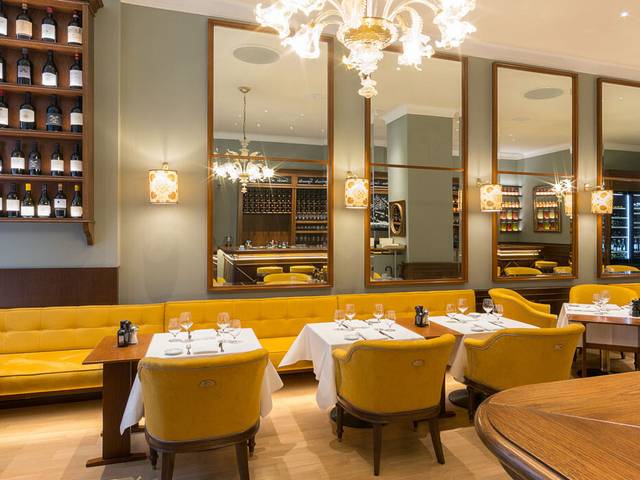 Cantinetta Antinori
Benvenuto! This is THE place where the Italian spirit of enjoyment has found a home in Vienna. The Cantinetta Antinori has been synonymous with Florentine delicacies, excellent wines and warm hospitality since 1995 now. The friendly staff and the famous cuisine will whisk your senses away to the vineyards and kitchens of Tuscany with every sip and bite. Fresh fish, homemade pasta and seasonal highlights such as black truffles and chanterelle mushrooms are just as much a part of the menu as Italy's finest wines.
There is an atmospheric outdoor café during the summer months - the perfect place to enjoy the Viennese old town ambience with a glass of Franciacorta.